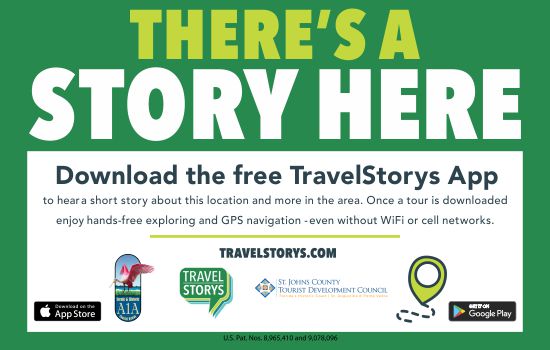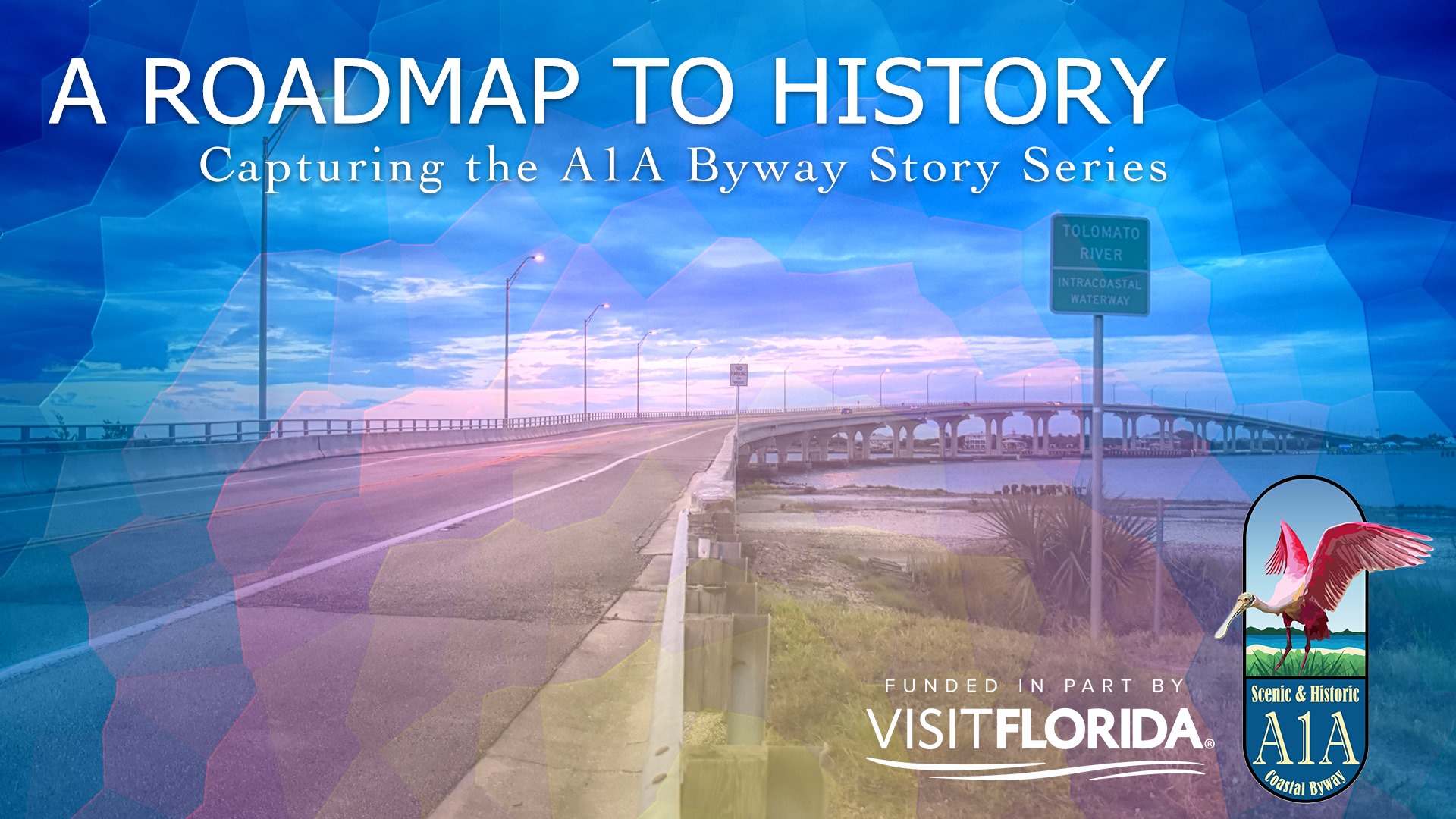 Perhaps no stretch of highway reaches further into America's history than the A1A Scenic & Historic Coastal Byway. An officially designated American Byway®, the 72 miles of mostly two-lane roadway navigate nature's beauty, history, and true serenity. The land and waters on either side of the Byway have been part of the sweep of American history, nature, archaeology, and recreation for nearly 500 years.
From the northern boundary of St. Johns County, the Byway bisects the seaside luxury and golf mecca known as Ponte Vedra Beach, and weaves through America's oldest city, St. Augustine; finally ending at the terminus of Flagler County at a seaside park named for a true folk hero, the Gamble Rogers Memorial Park on Flagler Beach, the A1A Scenic & Historic Coastal Byway connects State Parks, National Monuments, stunning beaches, nature trails, boating, fishing, preserves, estuaries and all of America's diverse people.
Join us for the 2019 International Coastal Cleanup and help make a difference in the community! Visit our Upcoming Events Calendar for details. 
Upcoming Events
S
M
Tu
W
Th
F
S
1
2
3

https://scenica1a.org/event/8th-annual-spoonbills-sprockets-cycling-tour/

Are you ready to ride in our best Spoonbills & Sprockets ever? It's our 8th event and this year we're going Crazy 8's!

Not only will you ride along the nation's most scenic & historic coastline on A1A, you'll have a ton of fun along the Crazy 8 route! Remember to order your signature jersey early this year and be sure to check out our super finisher medal!

We're kicking off the event at Genungs Fish Camp and the fun rolls on through the weekend! We can't wait to see you!

This year's event is featuring TWO incredible opportunities to earn one or both of our signature medals.
First, get a medal for riding the scenic byway route. This one's easy! Sign up for 15, 36, 72 or 100 miles and earn your finisher medal. We even have medals for kids who do the "Tiny Tour" at the Coastal Policy Center!

Second, get our one-of-a-kind custom medal for your pix! This IS after all, Crazy 8's, so take and submit eight photos of your adventure during the Spoonbills weekend – of you and/or your friends at our local restaurants, hotels, businesses and along the A1A Byway before, during or after the event, and you'll be entered into the contest for the most super special medal of 2019! We're creating two, so you have two chances to win!

We'll see you on November 3rd!

Register at www.spoonbillsandsprockets.com.

4
5
6
7
8
9
10
11
12
13
14
15
16

https://scenica1a.org/event/11th-annual-super-scenic-garage-sale/

Click Here for More Information

The Friends of A1A are promoting the longest Garage Sale in Northeast Florida for the eleventh year and it's bigger and better than ever!

We are thrilled to collaborate with other Florida Scenic Highways to bring this fun event to our local communities! Spanning the A1A Ocean Islands Trail (Nassau and Duval), A1A Scenic & Historic Coastal Byway (St. Johns and Flagler), Ormond Scenic Loop and Trail (Volusia) and Halifax Heritage Byway (Candidate, Volusia) shoppers can experience five Florida counties with a delightful mix of locations to stop and shop, while exploring our coastal communities along the way!

There are many participating locations and increasing weekly, offering major community sites to shop, homes and local businesses.

Buyers and Sellers are invited to participate from 8 am to 2 pm. Pre-registration allows Friends of A1A to limit the number of participants in small areas. At larger areas, the host property owner decides set up and location.

Be sure to download our free A1A Scenic Byway Mobi Tour App in your Play Store or App Store powered by TravelStorys and let your adventure this fall begin!

To register or find out more, visit www.scenica1a.org.

If you have any questions, please contact A1A Super Scenic Garage Sale Coordinator Danielle Anderson at (904) 425-8055.

Some of the Community Sites Available Include:

– Jacksonville Beaches Museum & History Park – Jacksonville Beach

– Ponte Vedra Concert Hall – Ponte Vedra

– Vilano Beach Publix on Poplar Road – Vilano Beach

– Watson Realty – St. Augustine Beach

– Coastal Policy Center – Marineland

– First Baptist Church – The Hammock

– Veteran's Park – Flagler Beach

– Vincent de Paul Thrift Store – Ormond Beach

– Lillian Place Heritage Center – Daytona Beach

– Ponce Inlet Community Center – Ponce Inlet

17
18
19
20

2200 A1A South, St. Augustine Beach, FL 32080

2200 A1A South, St. Augustine Beach, FL 32080

https://scenica1a.org/event/november-monthly-meeting/

The Friends of A1A November Board of Directors Meeting.
Topics include the A1A Vilano to Mickler's Multi Use Trail and Golden Ticket Event updates.

Review of 8th Annual Spoonbills & Sprockets Cycling Tour and the 11th Annual Super Scenic Garage Sale (150 Miles) successes and challenges.

Note:
Executive Committee 1-2, Board of Directors 2-4 pm.

21
22
23
24
25
26
27
28
29
30
FAQ's on A1A Vilano to Mickler's Multi-Use Trail Advocacy
Kids Ocean Day 2018
May 3, 2019
International Coastal Cleanup
September 21, 2019
8th Annual Spoonbills & Sprockets Cycling Tour
November 3, 2019
4th Annual Golden Ticket Party
November 9, 2019
11th Annual Super Scenic Garage Sale
November 16, 2019
A1A Mobi Tour with National Partner TravelStorys sponsored in part by St. Johns County TDC is now free in your app store!
Download the TravelStorys App and start your adventure!
Pick up our 2018 A1A Scenic Byway Map at Florida Welcome Centers and local businesses!
Join Friends of A1A by Clicking Here
Art aficionados will appreciate the many premier art galleries along the Byway. With nearly 100 different types of venues, visitors can view the art of many genres from international, national and local artists, much of it featuring nature, aquatics and Florida's environment. Mediums include oil, acrylic, and watercolor paintings; wood, stone, marble and granite sculptures; ceramic and clay pottery; black and white and color photographs; hand-blown glass, handmade jewelry, various textiles, and many other imaginative creations. Public art along the Byway includes colorful mosaics, sculptures, and statues.
Please consider renewing your membership. Memberships support our mission to protect, preserve, promote and enhance A1A. THANK YOU!
Donations may be made online by clicking the donate button below OR send to:
Friends of A1A Scenic & Historic Coastal Byway
2175 Mizell Rd., St. Augustine, FL 32080
For your visiting guests, stock up on our A1A Map Brochures and rack cards found in our area
visitor information centers, business supporters, and Chambers or give us a call: 904-425-8055.

A Copy of the Official Registration and Financial Information May Be Obtained from The Division of Consumer Services by Calling Toll-Free Within the State. Registration Does Not Imply Endorsement, Approval, Or Recommendation by The State.
1-800-HELP-FLA (435-7352)