Whether you're looking to enjoy the 100, 72, 36 or 15-mile route, we invite you to take in the sights of the A1A Scenic & Historic Coastal Byway. Riders will see historic sites and natural landmarks in Flagler, St. Johns and Volusia counties during our 10th Annual Spoonbills & Sprockets Cycling Tour on November 6, 2021. 
This year we are going big starting with a cookout and music on Friday afternoon and evening for pre-event check-in, leading up to the big day! Ride with us on Saturday and bring your friends as a team or meet new friends as you ride along Florida's newest All-American Road!  
All participants receive a signature finisher medal for this ride, and if you're a collector, be sure to order your jersey on the registration page, created by Flagler Surf Art & Stuff artist Carla Cline!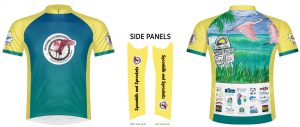 2019's ride featured the Crazy 8's contest and was a ton of fun, and even won an award from the National Scenic Byway Foundation in 2021 for innovation and best practice! (In other words, it was super cool!)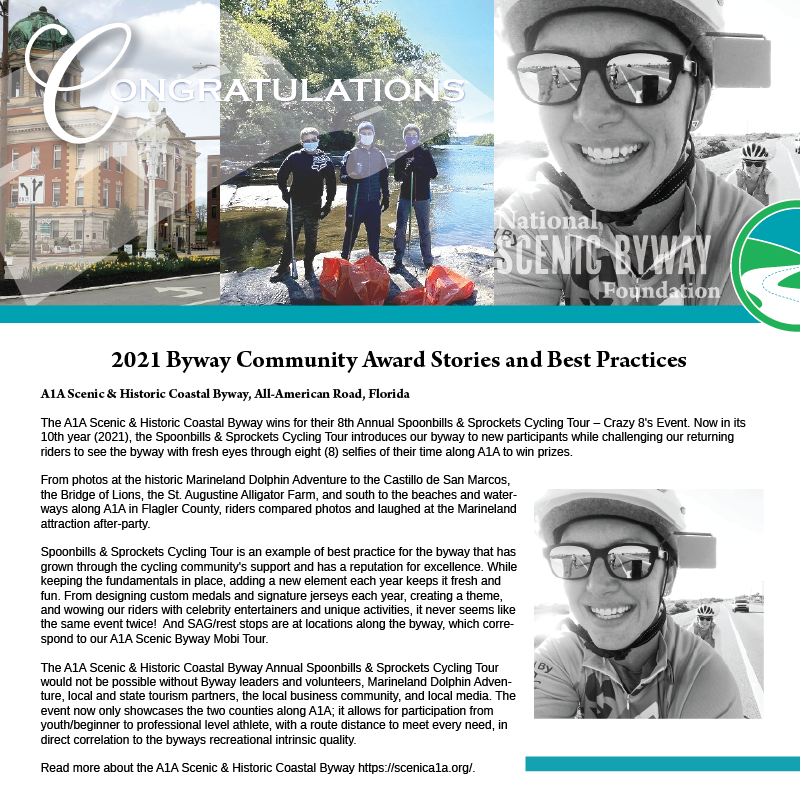 For our 10th anniversary ride, we're inviting you to share your pre-ride excitement, how you're training, and what your goals are leading up to the event. Email your pix to danielle_anderson@scenica1a.org and help get others motivated for this milestone event! Use #A1ABig10 to stay in the loop on social media! 
Interested in joining us and want to try something different? Check out our inclusive Spoonbills Pop Pack! packages on the registration page and bundle up for great savings and perks opening up on June 1, 2021!