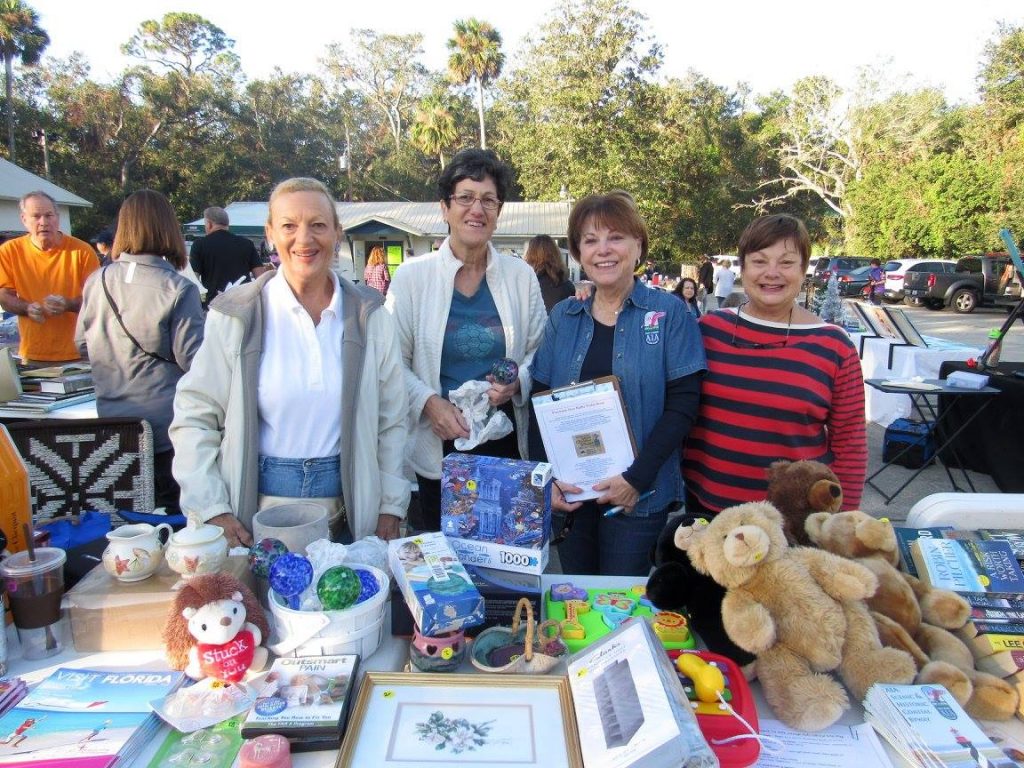 The Friends of A1A are promoting the longest Garage Sale in Northeast Florida for the eleventh year and it's bigger and better than ever!
We are thrilled to collaborate with other Florida Scenic Highways to bring this fun event to our local communities! Spanning the A1A Ocean Islands Trail (Nassau and Duval), A1A Scenic & Historic Coastal Byway (St. Johns and Flagler), Ormond Scenic Loop and Trail (Volusia) and Halifax Heritage Byway (Candidate, Volusia) shoppers can experience five Florida counties with a delightful mix of locations to stop and shop, while exploring our coastal communities along the way!
There are many participating locations and increasing weekly, offering major community sites to shop, homes and local businesses.
Buyers and Sellers are invited to participate from 8 am to 2 pm. Pre-registration allows Friends of A1A to limit the number of participants in small areas. At larger areas, the host property owner decides set up and location.
Be sure to download our free A1A Scenic Byway Mobi Tour App in your Play Store or App Store powered by TravelStorys and let your adventure this fall begin!
To register or find out more, visit www.scenica1a.org.
If you have any questions, please contact A1A Super Scenic Garage Sale Coordinator Danielle Anderson at (904) 425-8055.
                                                                                                         ~Frequently Asked Questions~ 
Shoppers: 
–
When does the map come out?
Friday, November 15th at 2 pm. 
–
Where does the route start/end?
The Super Scenic Garage Sale spans State Road A1A from Atlantic Beach south to Daytona Beach. 
–
What does the A1A Pop Up! Restaurant Extravaganza mean?
We have participating restaurants along A1A offering special deals            and promotions for shoppers throughout the weekend to make your experience in our A1A Byway communities extra special! 
Vendors/Participants:
– I'm a vendor/seller. When can I pick up a sign for my home or business? 
    –
North: (Ponte Vedra to Marineland) – A1A Office on Friday, November 15th from 10 am to noon. (2175 Mizell Road, St. Augustine, FL) Captain: Bob Samuels 
    – South: (Marineland to Daytona) – Bings Landing/Captain's BBQ on Friday, November 15th from 10 am to noon. 
      Captain: Danielle Anderson
–
I'm a vendor at a community site
.
Do I need a sign?
NO. Signs are ONLY for officially registered homes and businesses. Site Captains will have signage at the community sites.
–
How do I know if I'm registered?
You will receive an email after registration closes on Wednesday at 5 PM confirming your Site and  Site Captain no later than Thursday morning. 
–
When can I set up?
Community Site Captains will be on site by 7 AM. Check in with them first and they will assist you. We reserve the right to remove any vendors/sellers exhibiting belligerent or disruptive behavior from the community site. Be respectful. 
Some of the *Community Sites & Great Places to Stop and Shop Include:
– Atlantic Beach Arts Market – 1805 Mayport Road, Atlantic Beach
– *Ponte Vedra Concert Hall – Ponte Vedra – Site Captain Diana Morris
-Tides End Subdivision – Ponte Vedra
– South Ponte Vedra Civic Association
– Vilano Oaks Subdivision – South Ponte Vedra
– *Vilano Beach Publix on Poplar Road – Vilano Beach – Site Captain Sallie O'Hara
– *Watson Realty – St. Augustine Beach – Site Captain Bob Samuels 
– *Coastal Policy Center – Marineland -Site Captain Danielle Anderson
– *First Baptist Church – The Hammock – Site Captain Ruth Anne Tuttle
– Uncaged on Ocean Shore – Flagler Beach/Hammock- A1A Pop Up! Restaurant Extravaganza & Saturday Market Sale – Site Captain Tammy Kelly
Blue Heron Beachfront Bistro- Flagler Beach – A1A Pop Up! Restaurant Extravaganza
– *Veteran's Park – Flagler Beach – Site Captain Gail Wadsworth
– *Vincent de Paul Thrift Store – Ormond Beach – Site Captain Sue Masselle 
– Steve's Famous Diner – Daytona Beach – A1A Pop Up! Restaurant Extravaganza
– *Lillian Place Heritage Center – Daytona Beach – Site Captain Nancy Long